Borsello Landscaping Looks to the Future with Proactive Relationship Management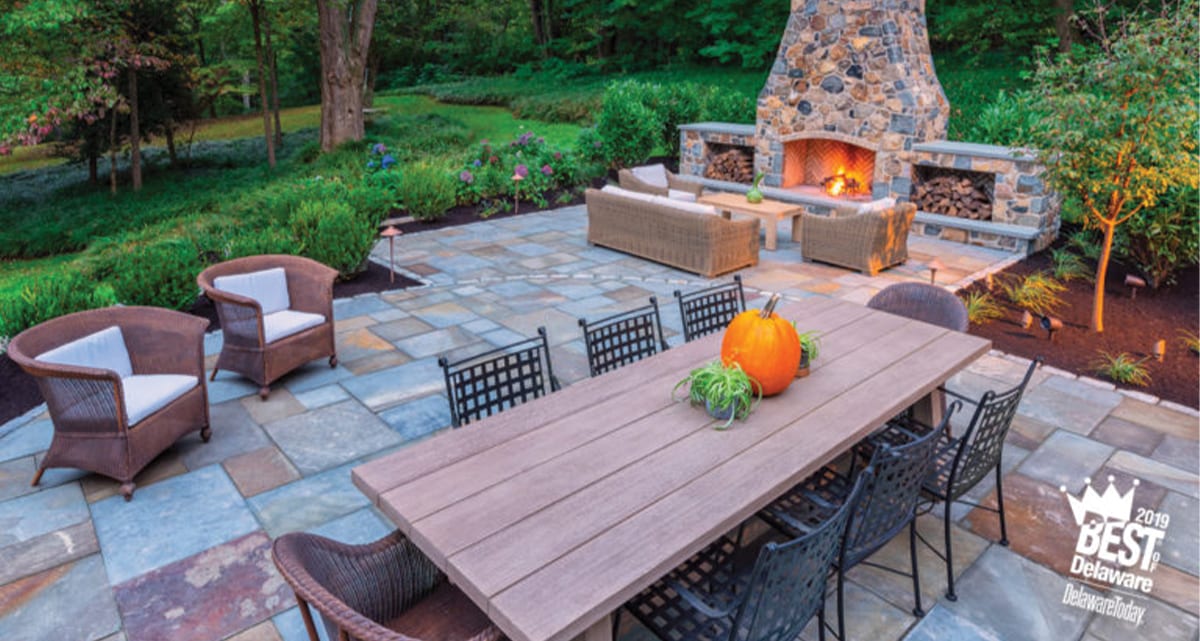 Borsello Landscaping has been in the business of creating serene settings and curb appeal for over two decades. During that time, they've learned that providing their customers with a first-class experience is just as important as the quality of their work and the guarantees that come with it.
"When you decide to work with a high-end residential landscaping company, you are paying top dollar for quality and craftsmanship," explains Jane Atkins, Head of Sales. "Our consistent presence in this industry has taught us that transparent pricing and the best guarantees are the building blocks for long-term success."
Under the rocks and behind the scenes
In 2018, Jane was brought on to grow Borsello's annual revenue. Her challenges were that she needed to address the lack of visibility into what projects were actively being worked on, which projects were still in the sales process, and how long it took the team to close a project. "Because no one was taking the time to update Salesforce, it looked like the average time it took a salesperson to connect with a lead and close the deal was about two and a half months, which was either not true or incredibly problematic," she explained. "We did have Salesforce in place, but it's a really big tool that was overly cumbersome for the team."
In addition to a lack of visibility, the Borsello sales team struggled with an inflexible tool that didn't align with their high-quality service. For example, given the company's business, it was common for the design team to meet at a customer's home to discuss the project and vision, and then make changes to their proposal. But the team couldn't edit the proposal in order to provide the client with an updated estimate during the conversation, which frustrated potential customers. Jane knew this had to change in order for Borsello to grow.
From the stone age to the future, with AI
Jane decided to make the move from Salesforce to Spiro for several reasons: the platform eliminated data entry for the sales team, email conversations automatically updated in Spiro, and as a result, the company gained full visibility across the sales process. With those insights, Jane was better equipped to identify problem areas and create a more streamlined, effective sales process.
"Switching from a CRM to Spiro's proactive relationship management platform took the burden off the sales team's shoulders and let their selling skills shine. They no longer dread the weekly and monthly meetings where we look at the pipeline and goals because all they have to do is show up!"
"I no longer have to chase [the sales team] to figure out what is going on with each lead—I just go into Spiro and can see every phone or email conversation they've had and where we are in the sales cycle. Our conversion rate has continued to increase."
"Beyond the ease of use, our customer service rep Chelsea has helped me to create a number of reports that automatically update every day," Jane adds. "These custom reports are a great sales management tool."
The Grass is greener on the other side
Regardless of the industry you serve, hiring the right people to sell your product or service is the first step down the path of success. "As mentioned before, a good salesperson has superior communications skills, they are great listeners and have the ability to build empathy," says Jane.
"As a manager, it's your job to set your team up for success. I wanted to make our lives easier by removing the burden of data entry for the sales team and providing me with great visibility into the sales processes," Jane concludes.
Now her team has everything they need on their mobile device and can update proposals and provide new estimates in real-time, which in conjunction with better training and improved processes has put them ahead of where they were this time last year by 80%.