The Three Outcomes of Proactive Relationship Management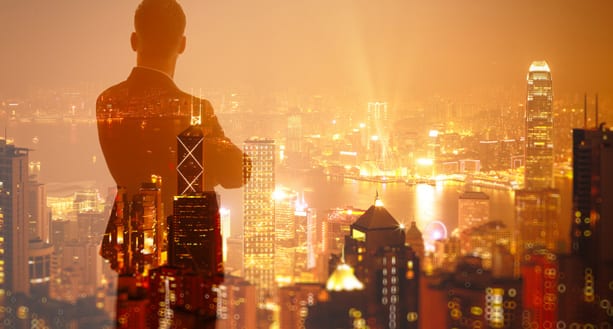 Building a Business Case for Proactive Relationship Management
Far too many projects begin as a vague idea without any structure. Generally speaking, these projects either fail or never get started because there isn't enough consideration put in beforehand. That is why it is so important, before starting any project, to build a business case and know exactly what the future of your company will be like.
Implementing a platform like proactive relationship management is a bit unique, but fortunately, you can pinpoint three business outcomes that can be achieved by implementing any sales solution: growth, efficiency, and experience. Below, we'll examine each outcome and provide a sampling of measurements within each to help you build your business case to move forward.
Growth
When we talk about growth in the context of the sales process, we're specifically referring to increasing sales, and as a result, revenue. To justify purchasing a new platform, it's important to determine that growth will surpass the investment cost. As you think about your long-term growth strategy, consider whether growth comes through an increase in the number of leads each month, or an increase in win rate due to better follow-up, etc.
Specific measurements of growth:
Higher volume of leads
Ability to qualify higher % of leads
Increase win rate by better follow-up
Increase win rate by better targeting
Sell bigger deals
Decrease sales cycle
Sell new products to existing customers
Get more referrals from existing customers
Increase customer retention
Onboard new salespeople quicker
Sales leaders can increase effectiveness by helping reps
Efficiency
In sales, time is money – so automating and streamlining workflows not only saves time, it saves money. By automating the tedious and time-consuming tasks, a proactive relationship management platform will deliver cost savings to you. Importantly, it also provides predictive guidance on the "next best action" so that not only can reps spend more time selling, they're doing so in a very efficient and cost-effective way. As you build your plan, it's important to determine all the areas across your sales process that could be automated.
Specific measurements of efficiency:
Each sales rep handles more opportunities
Sales leaders can manage more reps
Decrease license cost for other software (like Salesforce or Oracle)
Reduced time with manual effort to produce reports
Reduced time on manual data entry
Spend less time with unqualified leads
Decrease ramp-up time for new sales reps
Less spending on 3rd party consultants
Experience
And finally, as you build your strategy and supporting business case, don't underestimate the importance of delivering better customer service – or a better experience – to your sales team and customers. It is important that your proactive relationship management platform help grow your revenue and save you money, and it's equally important that it works for your reps, to ensure they adopt it. Think about how a solution will make your reps' day-to-day lives more predictable and controlled. By purchasing a solution that helps your reps be better at their job, they will feel like you are investing in their happiness.
Specific measurements of experience:
Faster response time to customer inquiries
Customer data allows for a more personalized approach
Not forgetting commitments that the organization has made to customers / prospects
Automated communications with customers
Sales team feels like they're being taken care of
When you are looking to build a business case for a proactive relationship management platform, begin by aligning your strategy to these three business outcomes. Then, you can use a variety of measurements in each category to build your business case, based on your company's unique needs.