Wanco Streamlines Sales to Fuel Explosive Growth
Wanco designs, engineers and sells a variety of products across a variety of industries including traffic management, public safety and law enforcement, construction, mining, and many others.
Click here if you'd rather watch and listen to this case study.
Wanco has experienced double-digit growth over the past few years, and realized they needed a modern sales platform to help them keep pace. Ultimately, they were in search of a one-stop-shop platform for customer communication that would address four key challenges:
Lack of Visibility into Customer Interactions for Senior Management:

For senior management and sales staff, visibility is key in staying on top of deals and ahead of inventory concerns and any customer issues. Wanco wanted better visibility into all the interactions with customers, including current and proposed deals and any customer tickets.

Tedious and Time-Consuming Data Entry:

The inside sales team was operating inefficiently and as a result, were less effective at hitting their goals. Because they were spending a great deal of time on administrative tasks, searching for emails and tracking data down, they were sacrificing time that could be spent on connecting with prospects and customers and moving the sales cycle along.

Limited Productivity for Outside Sales While on the Road:

Wanco's sales team has to hit the road to visit customer sites, which leads to long travel days mixed with in-person meetings. Finding a solution that would ease the workload from anywhere with automation and mobile access to real-time data on bids, orders and current customers is critical for Wanco's road warriors.

Keeping Up with a Complex Sales Process:

One thing that has led to Wanco's success is its ability to provide configure-to-order solutions, but with more than 1,800 SKUs to manage, that means each project is different. Wanco needed a sales platform that could manage that complex data to accurately forecast sales.
Wanco turned to Spiro, and has successfully addressed these challenges, improving productivity and efficiency across its entire sales team. Now, Wanco reports:
Improved Sales Productivity:

Spiro automates a lot of the tedious data entry and captures every interaction with customers from across the organization. This helps the inside and outside sales teams stay up-to-date on customer conversations, and has eliminated a lot of internal follow-up. Additionally, the field sales team can visit customer sites across the country and use Spiro's mobile app to automatically capture and update records, and send important updates to the inside sales team. 

A Simplified View into a Complex Sales Structure:

Spiro's AI Engine organizes all the data points across Wanco's process and has eliminated a lot of complexity. For example, anyone on the sales team can get a national view into a customer that may have dozens of regional offices and 100s of contacts, and see all the open projects and quotes in process. 

Unified Visibility for a One-Stop-Shop of Customer Information:

With Spiro, the senior leaders at Wanco can easily see a consolidated view into customer interactions from across the company. Additionally, the company can better understand current and future projects, thanks to the dashboards that quickly highlight sales forecasts and quotes outstanding.
Christina Uduefe, the manufacturing systems manager at Wanco, explained that she wanted a single view into and across all customer communications for a more productive, efficient sales team. She also wanted to help the senior team make more informed decisions with better access to real-time insights into the overall sales process and customer activity. Her view is that Spiro delivered that, and more, and continues to work with Wanco to improve their team's effectiveness and help the company grow.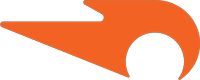 Spiro has freed up the sales force and is our one-stop-shop for all customer activity.
Christina Uduefe, Manufacturing Systems Manager