Meet Spiro's Leadership
Spiro's executive team has a deep understanding of sales processes and a strong vision for how AI can help businesses across the supply chain accelerate growth.
Adam Honig, CEO
Adam is passionate about helping companies make more money using artificial intelligence, and is the driving force behind Spiro's pioneering new approach: proactive relationship management. As CEO, he is focused on the company's overall strategy and vision.
Previously, Adam co-founded a software company which he led through its successful IPO and sale. Afterwards, he founded Innoveer, one of the largest CRM consulting firms, which was successfully acquired by Cloud Sherpas (and then Accenture).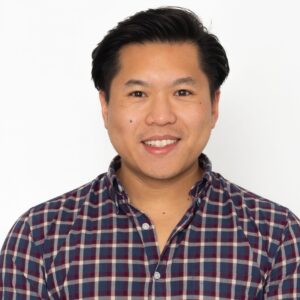 Justin Kao, COO
Justin is responsible for Spiro's day-to-day operations, ensuring the Spiro team has the right resources for the company to succeed. He also spearhead's the customer success team, where he has helped hundreds of companies modernize their sales and operational processes through Spiro's Full-Service Setup.
Justin is a sought after evangelist, having spoken around the world on proactive relationship management. Previously, he held CRM consultant roles at Innoveer, Cloud Sherpas and Mavens.
Kari Hanson, VP of Marketing
Kari is a brand builder and category creator, and believes that marketing is "art, influenced by numbers." As head of marketing, Kari is building a team focused on establishing Spiro as a global brand while creating a new market category: proactive relationship management. She also oversees Spiro's partner strategy.
Prior to Spiro, Kari was VP of marketing for SailPoint, which she helped grow from early-stage startup to billion dollar public company. She also held leadership roles at ZoomInfo and Fleishman-Hillard.
Bonnie, Chief Cuddle Officer
Bonnie has been perfecting her cuddling skills since her puppy days. She's not a big talker but leads by example, spreading love to all who walk by, especially if they happen to have watermelon – her favorite treat.
Bonnie loves a good couch, both laying on them or being underneath them. When she's not supporting the fight to kill CRM, she's probably at home relaxing on her couch.